Spring Witches 2020 5x7 Inch Signed Watercolor Print 7-Pack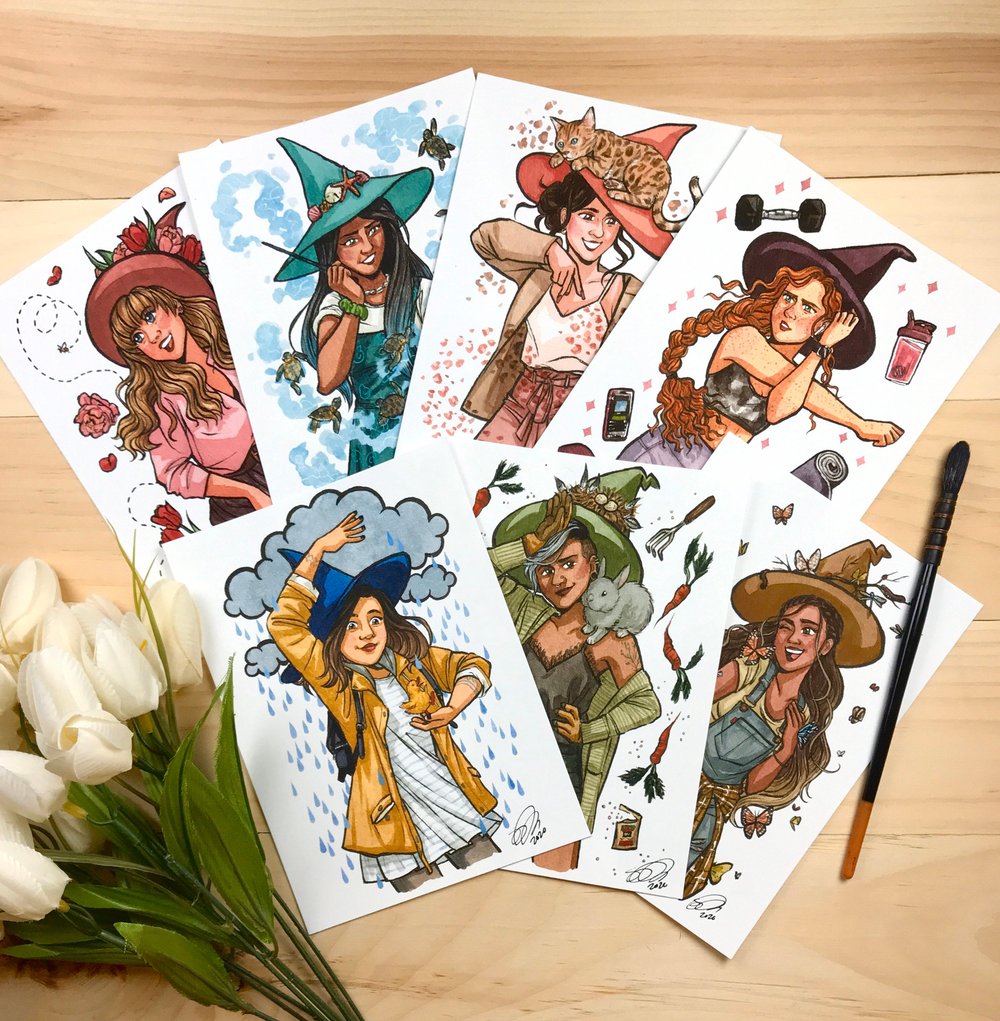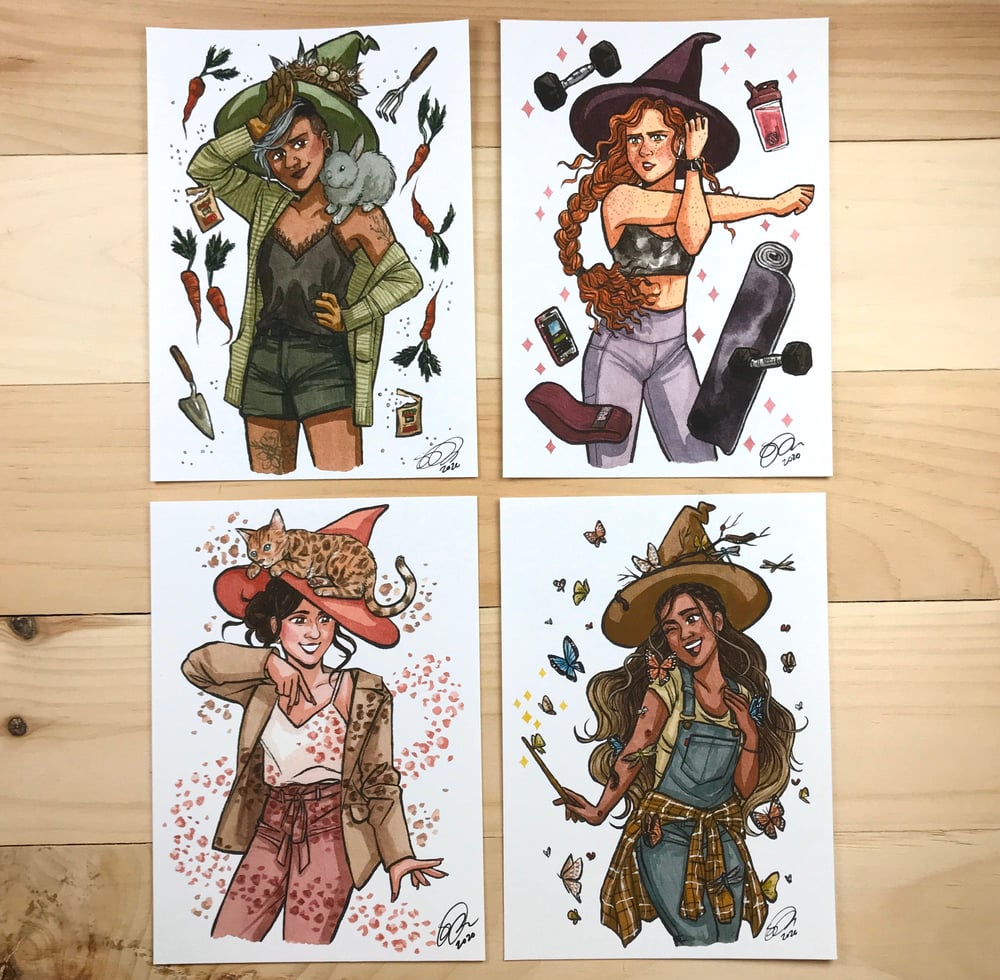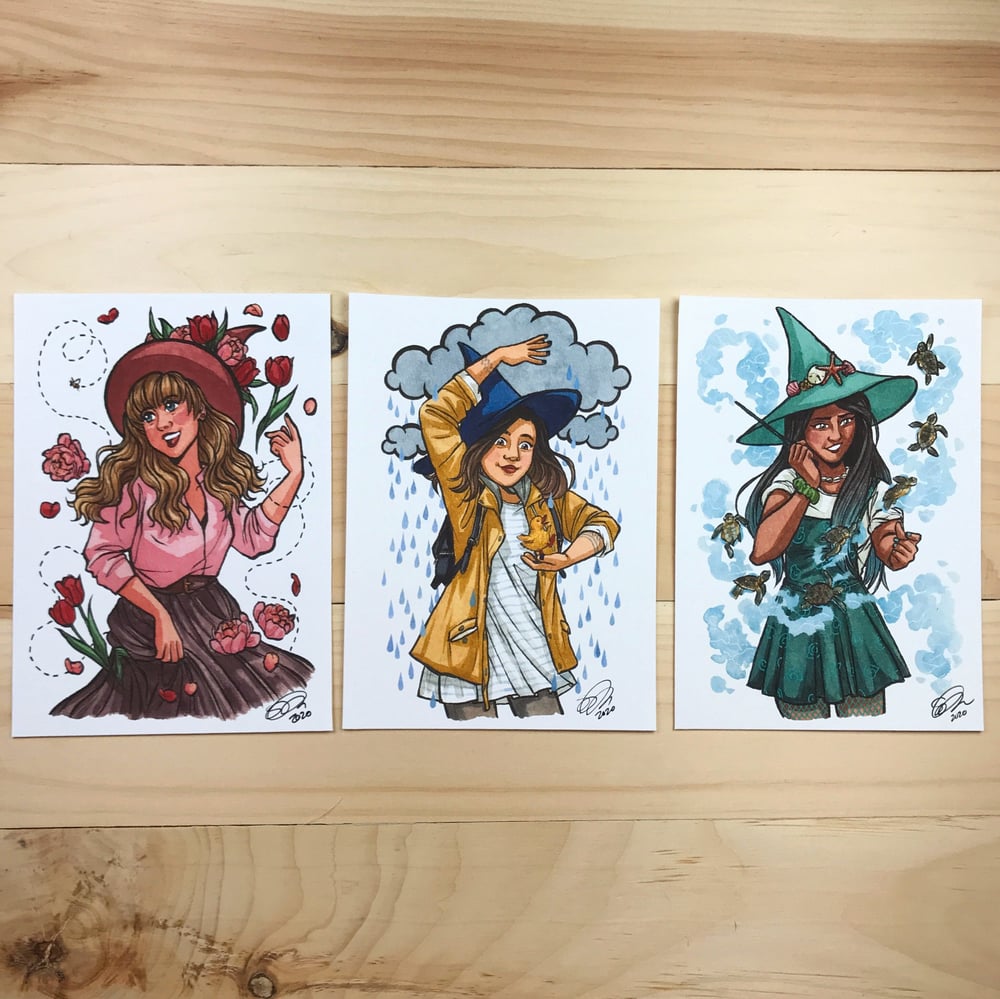 This item is a pack of 7 5x7 inch color prints of all the original pieces I created called "Spring Witches 2020": Flower Witch, Sea Witch, Fashion Witch, Fitness Witch, Rain WItch, Garden Witch, and Bug Witch.
Once you have placed your order I will send 7 prints all hand-signed by me, the artist. The pieces will be printed on matte photo paper and packaged in a plastic sleeve with backing inside a rigid envelope.