Bookish Witch Bookmarks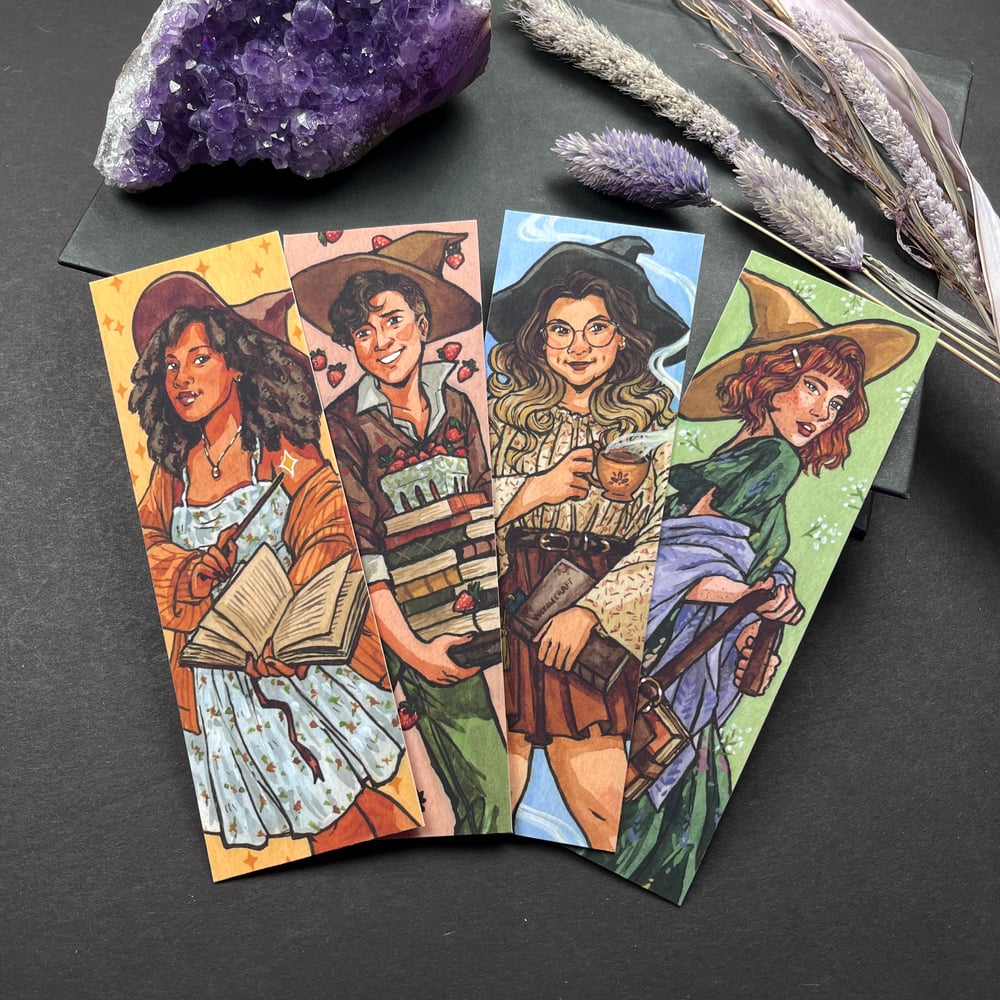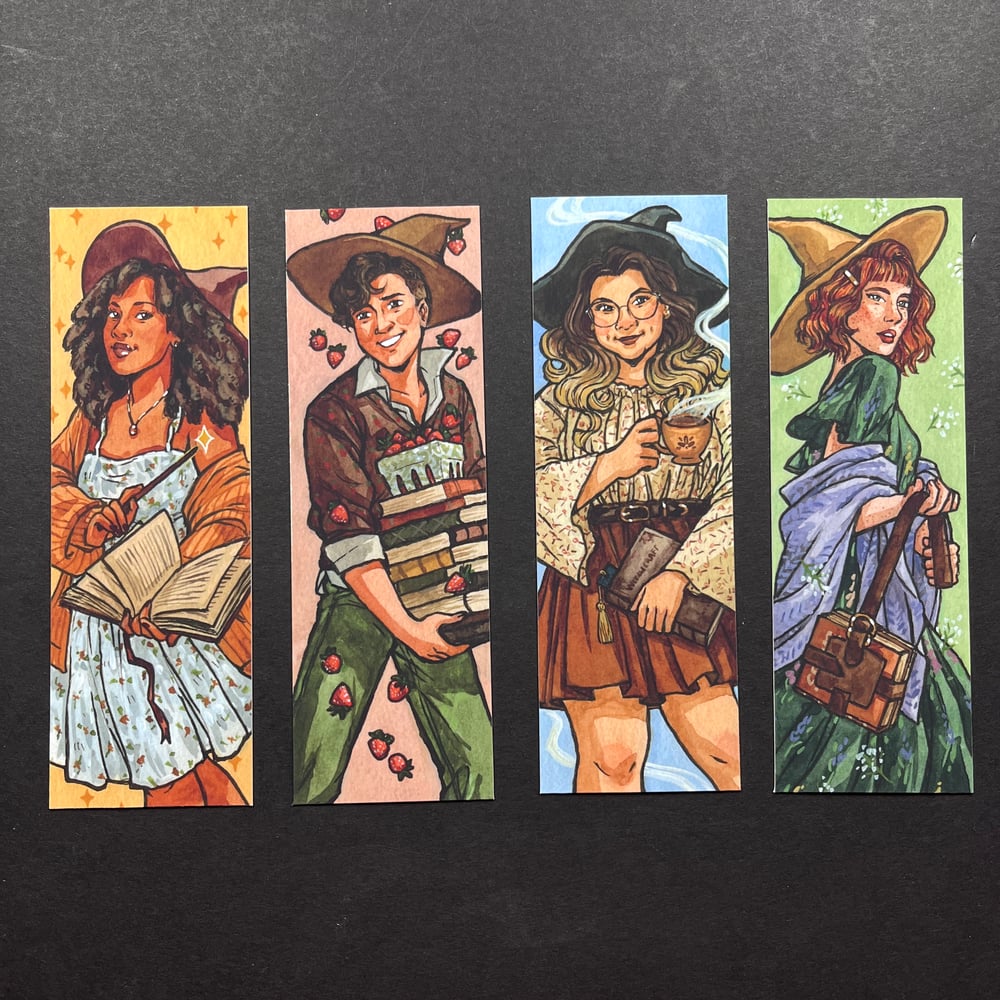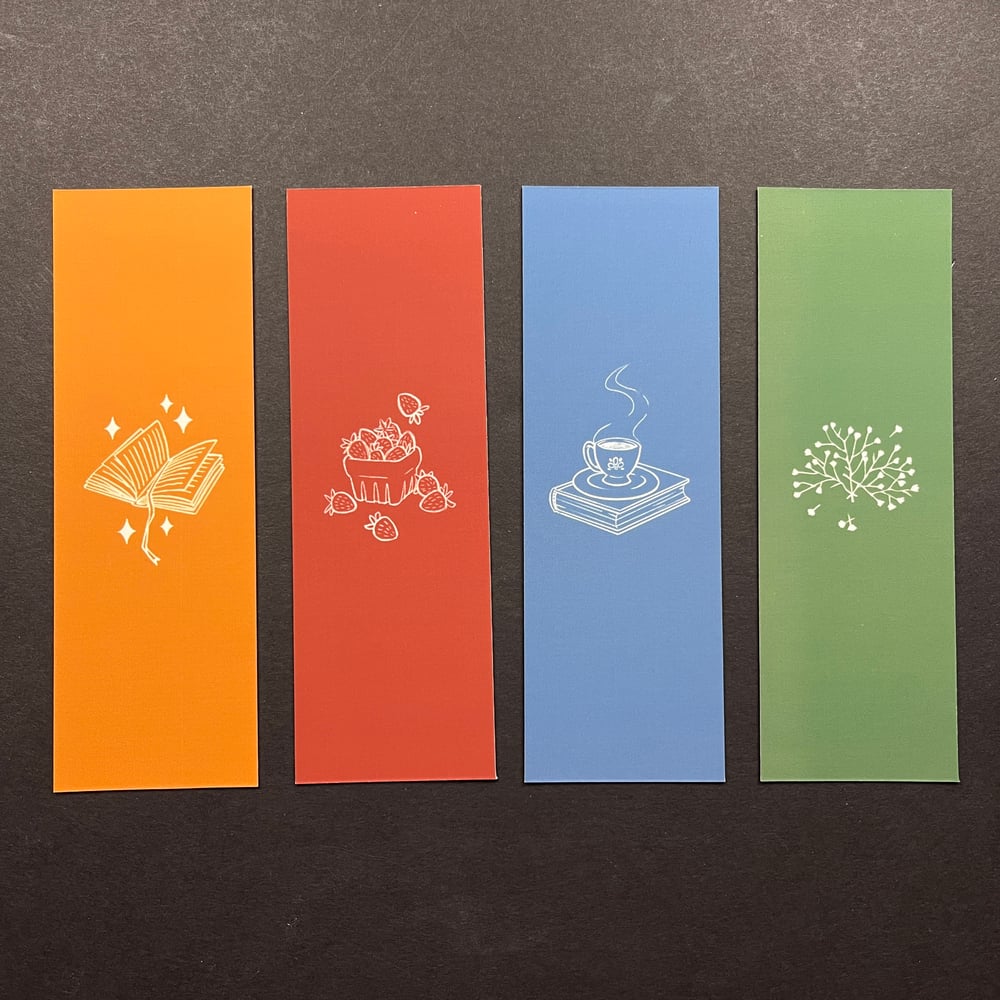 A set of bookmarks of 4 watercolor cottagecore book witches.
The set includes all 4 designs:
✨Book Witch
🍓Strawberry Witch
☕️Tea Witch
🌿Flower Witch
The size of each is 5.8 inches x 1.9 inches. They are 16pt thick and have soft touch lamination.
FYI- These are shipped in the letter mail with no tracking unless with other items.