Chameleon Familiar Witch Sticker Duo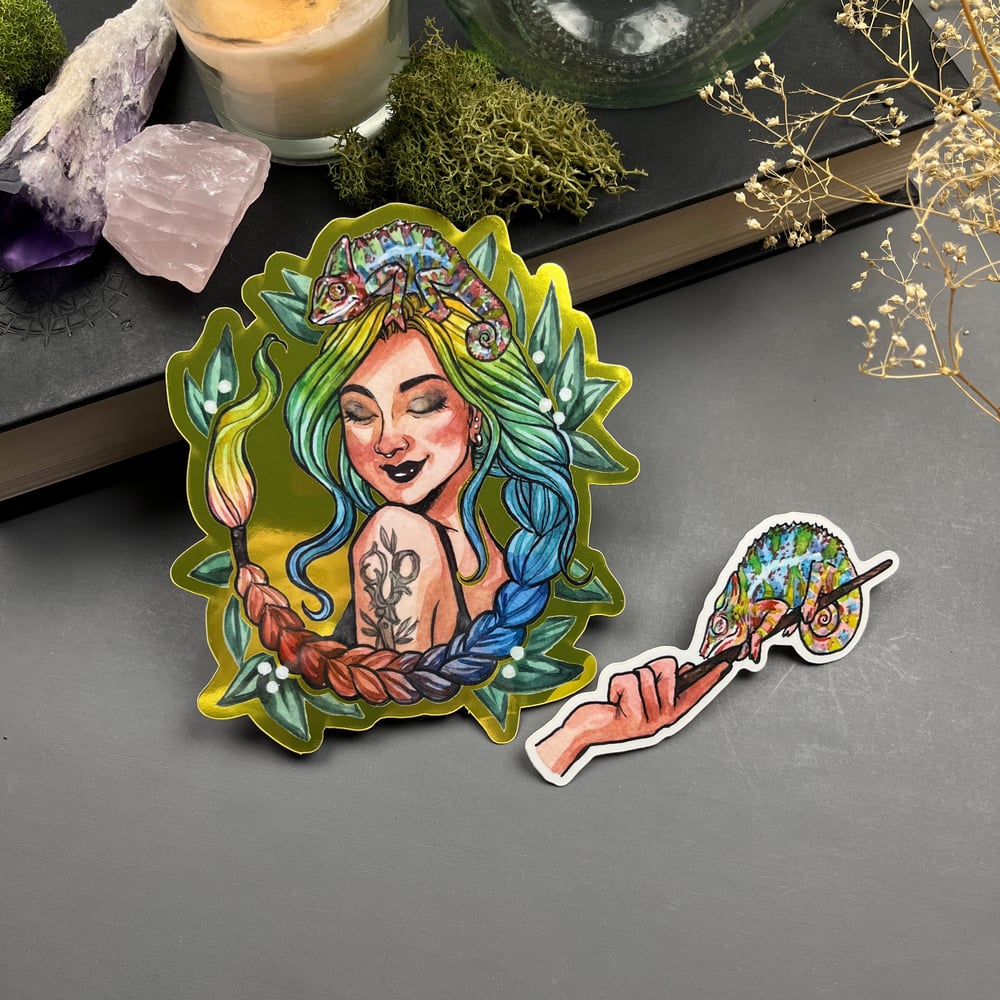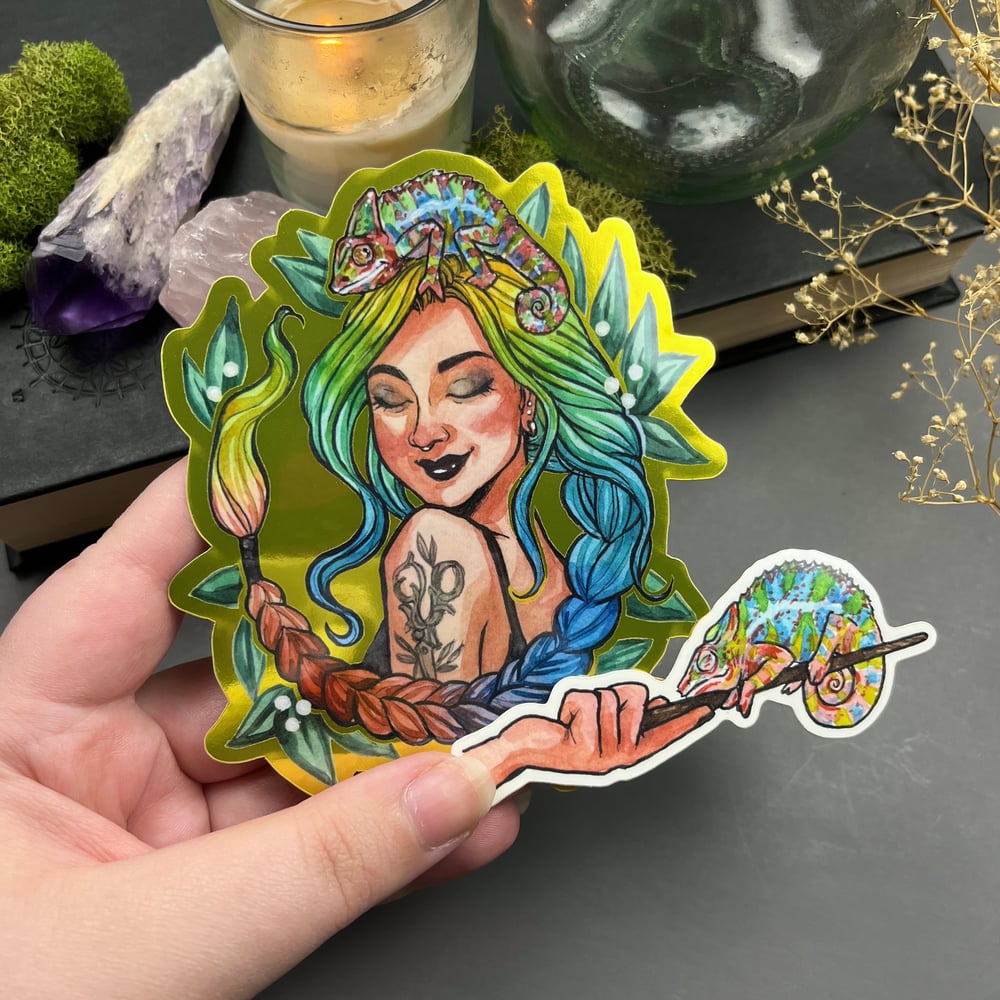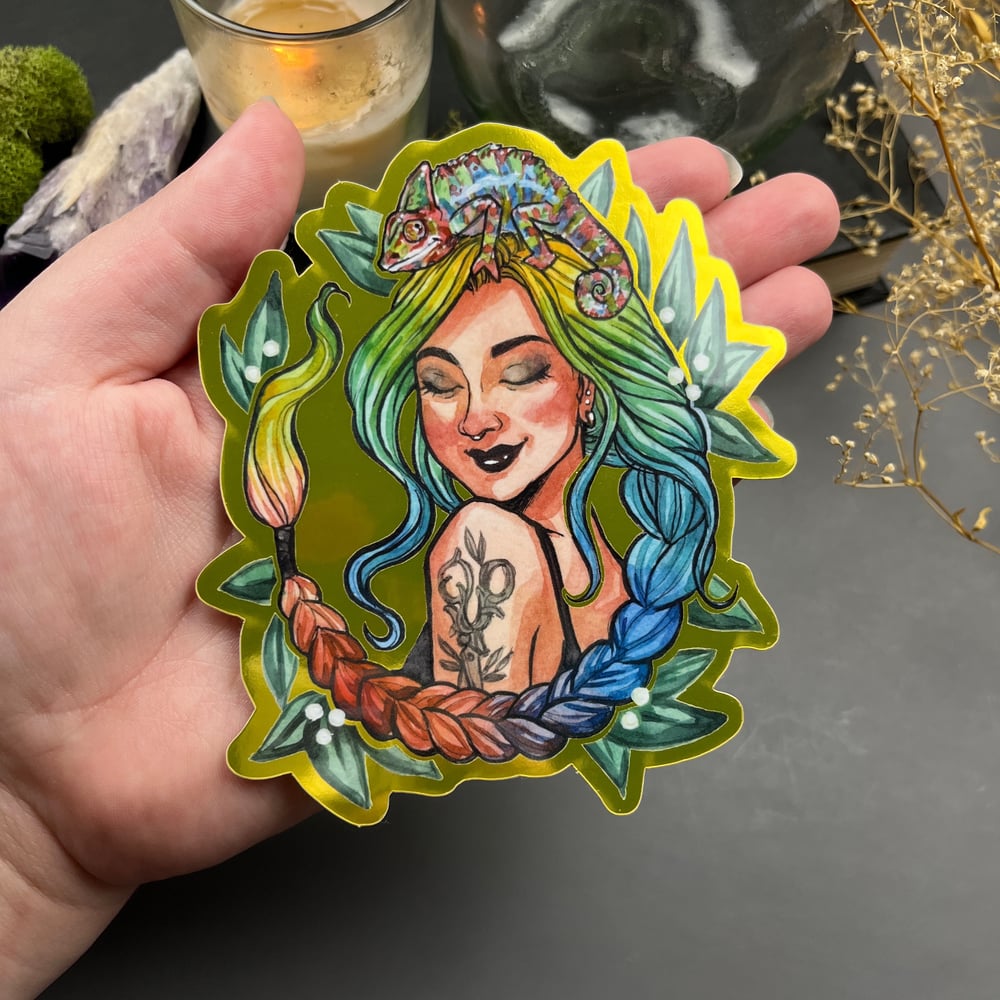 2 glossy vinyl stickers designed for my Patreon sticker club. These are exclusive to my sticker club and won't be reprinted.
⚠️The witch sticker ended up being a bit bigger than expected, so it's pretty large!
SIZES:
Witch sticker- 4.4 x 3.75 inches
Chameleon sticker- 3.5 x 1.3 inches
***NOTICE***
While all print orders include shipment tracking, any order of just stickers will not include tracking.