Compost Witch Sticker Duo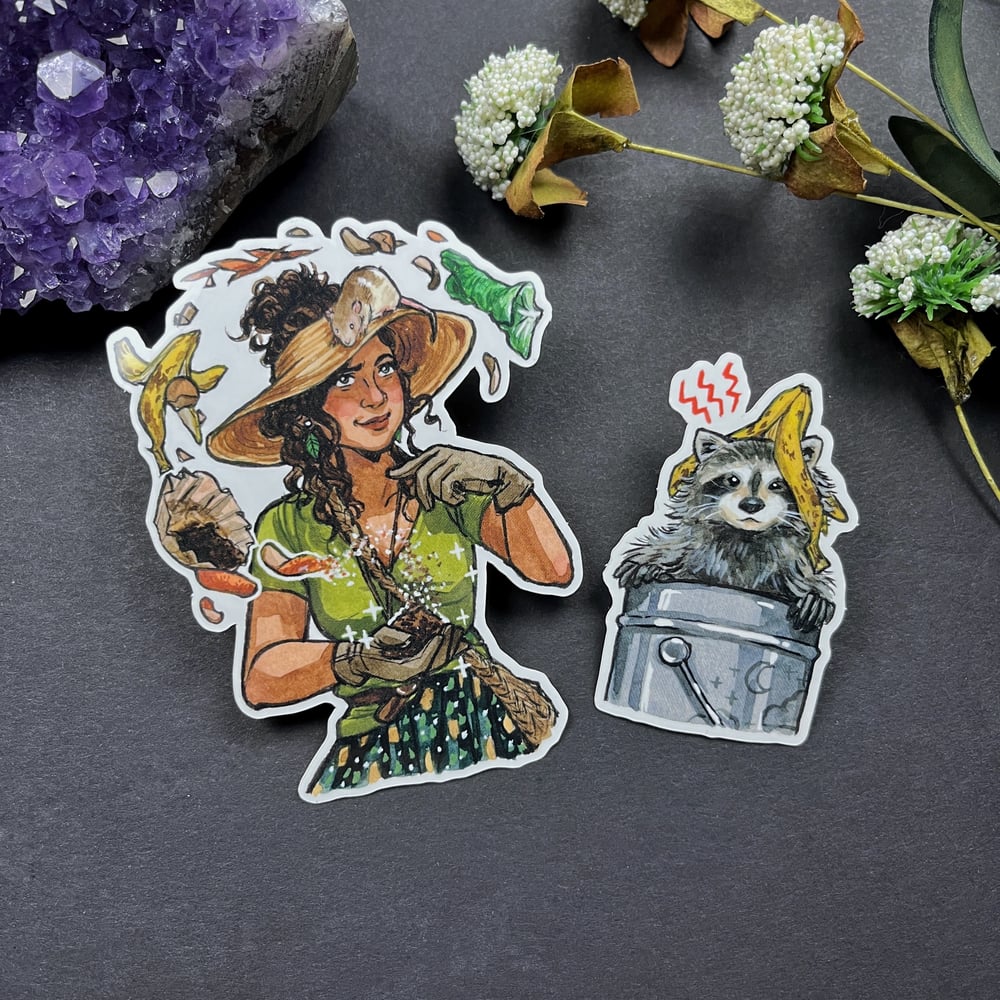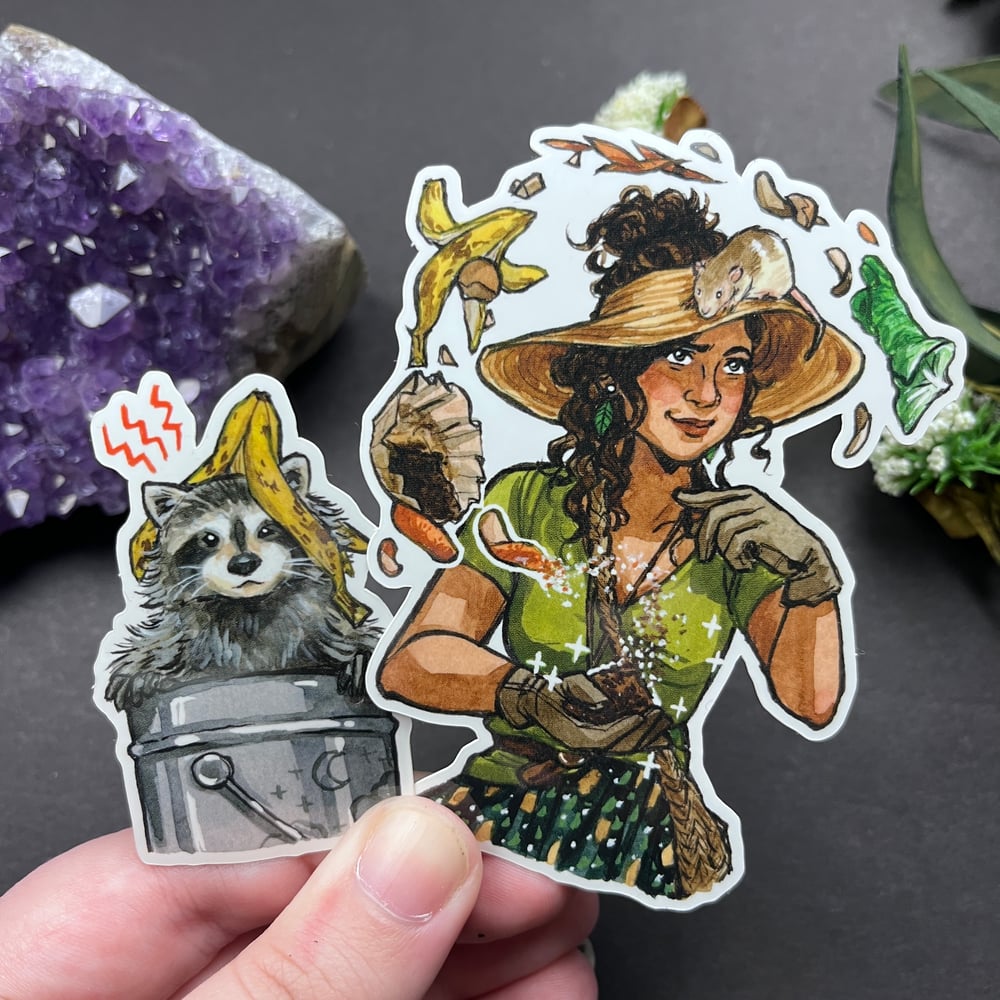 2 glossy vinyl stickers designed for my Patreon sticker club. These are exclusive to my sticker club and won't be reprinted.
SIZES:
Witch sticker- 2.9 x 3.8 inches
Raccoon sticker- 1.6 x 2.5 inches
***NOTICE***
While all print orders include shipment tracking, any order of just stickers will not include tracking.