Re-Animator Glow-in-the-Dark Sticker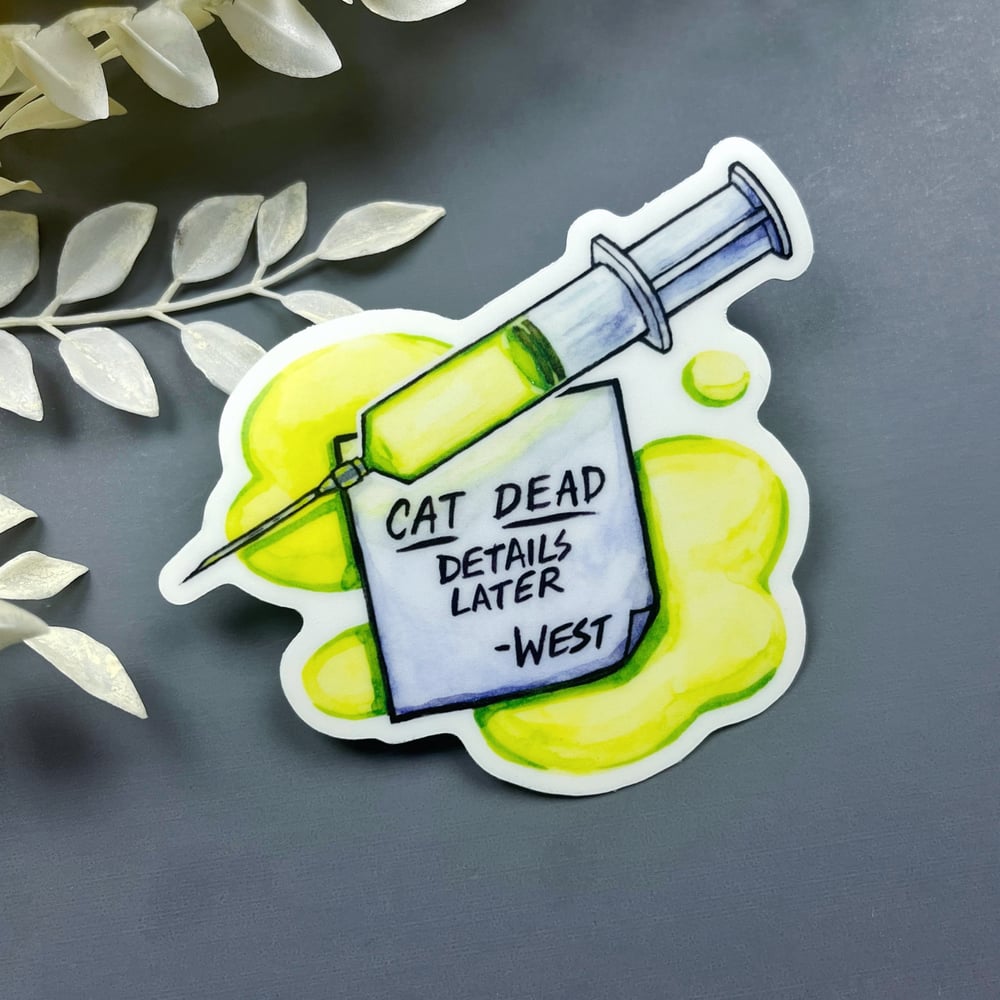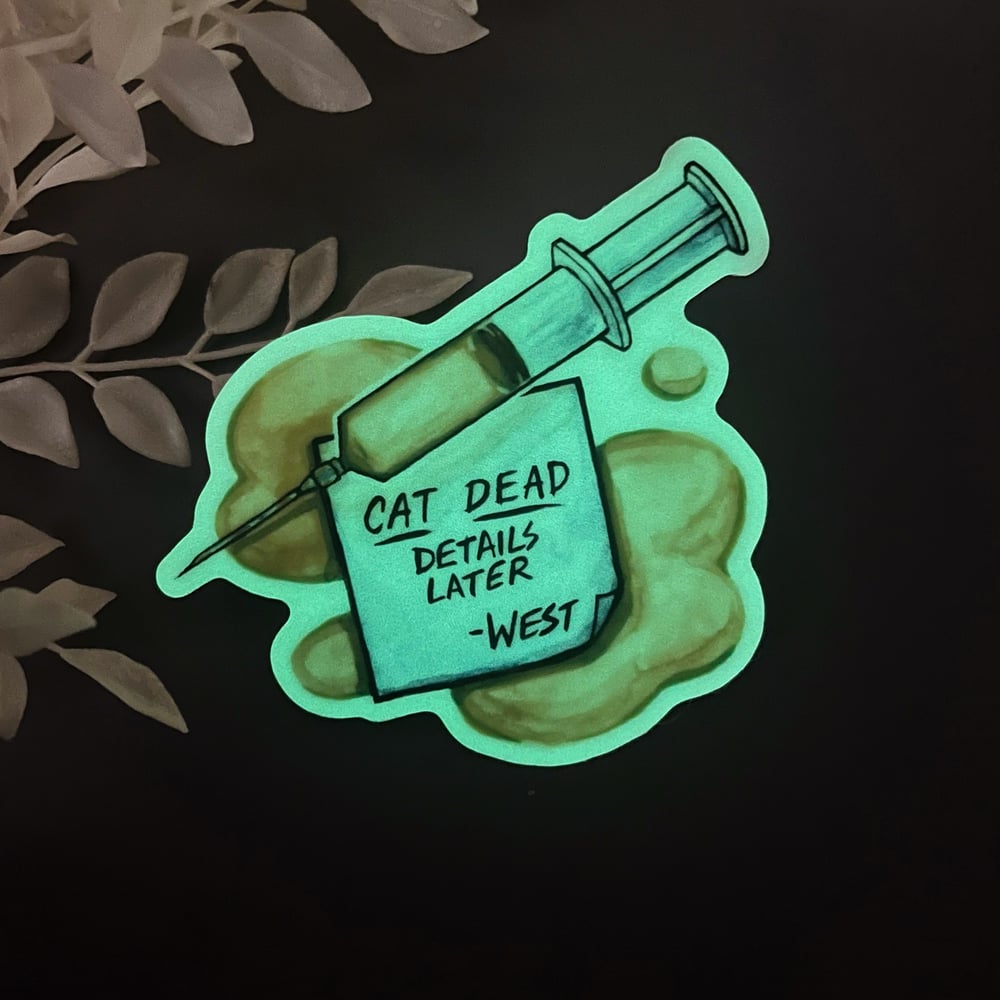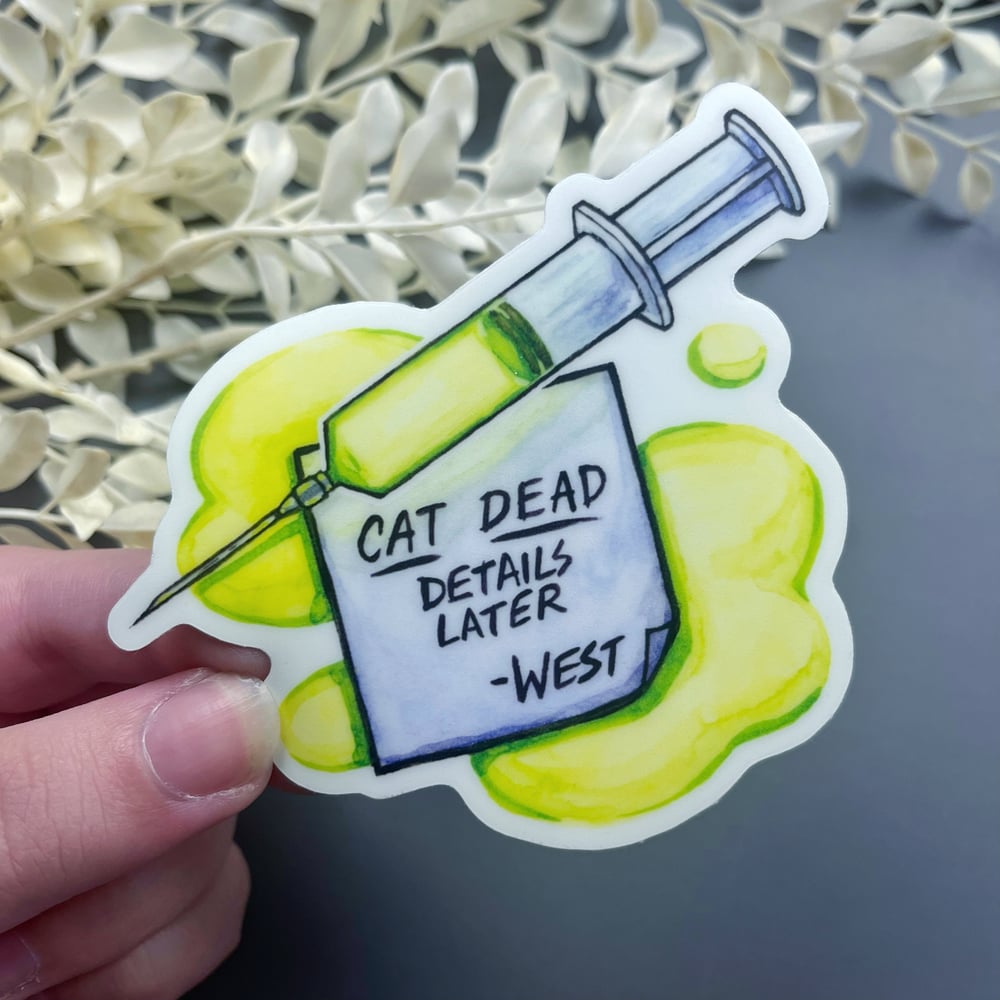 A glow-in-the-dark matte sticker of an imaginary note mentioned by Dr. Herbert West saying "Cat dead. Details later. —West".
This sticker is printed on matte glow-in-the-dark sticker paper and is cut to 3.5 x 3.5 inches. The backing can be a bit hard to peel so be careful when you're ready to stick it somewhere!
***NOTICE***
While all print orders include shipment tracking, any order of just stickers will not include tracking.