Cloud Witch Signed Watercolor Print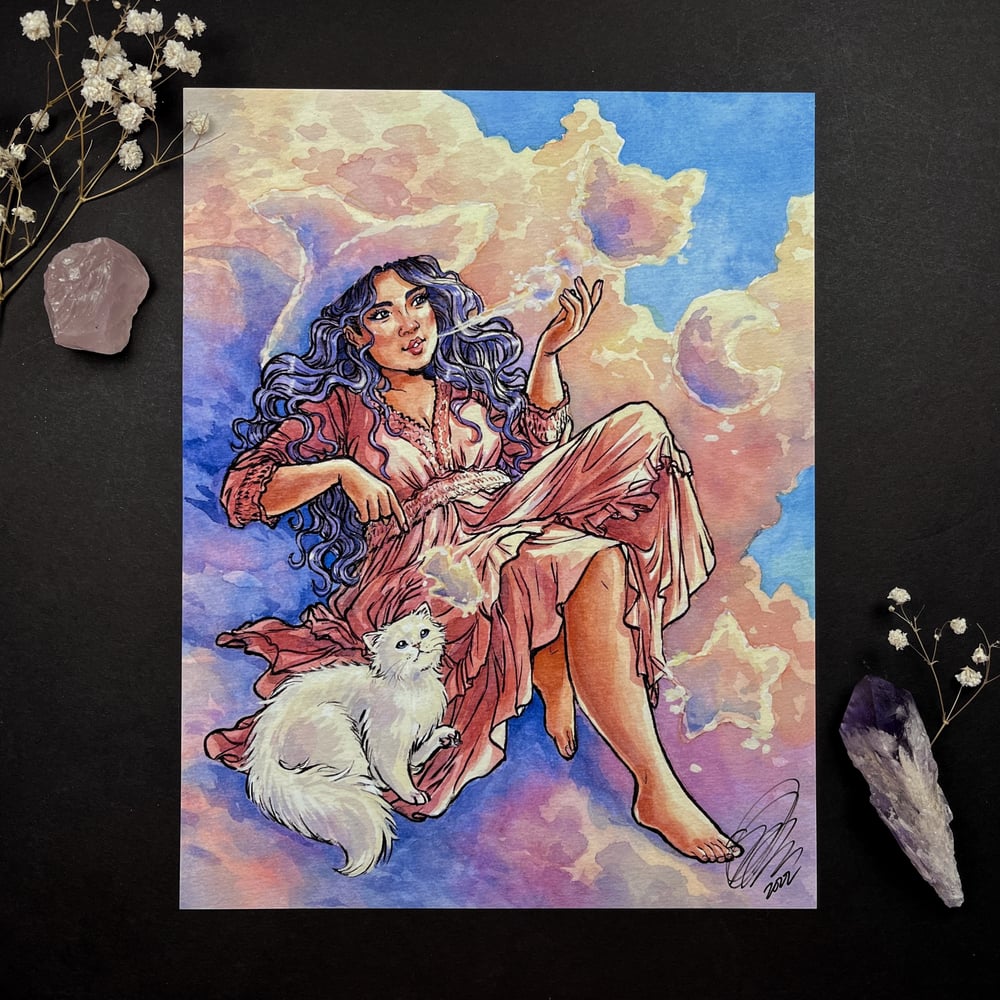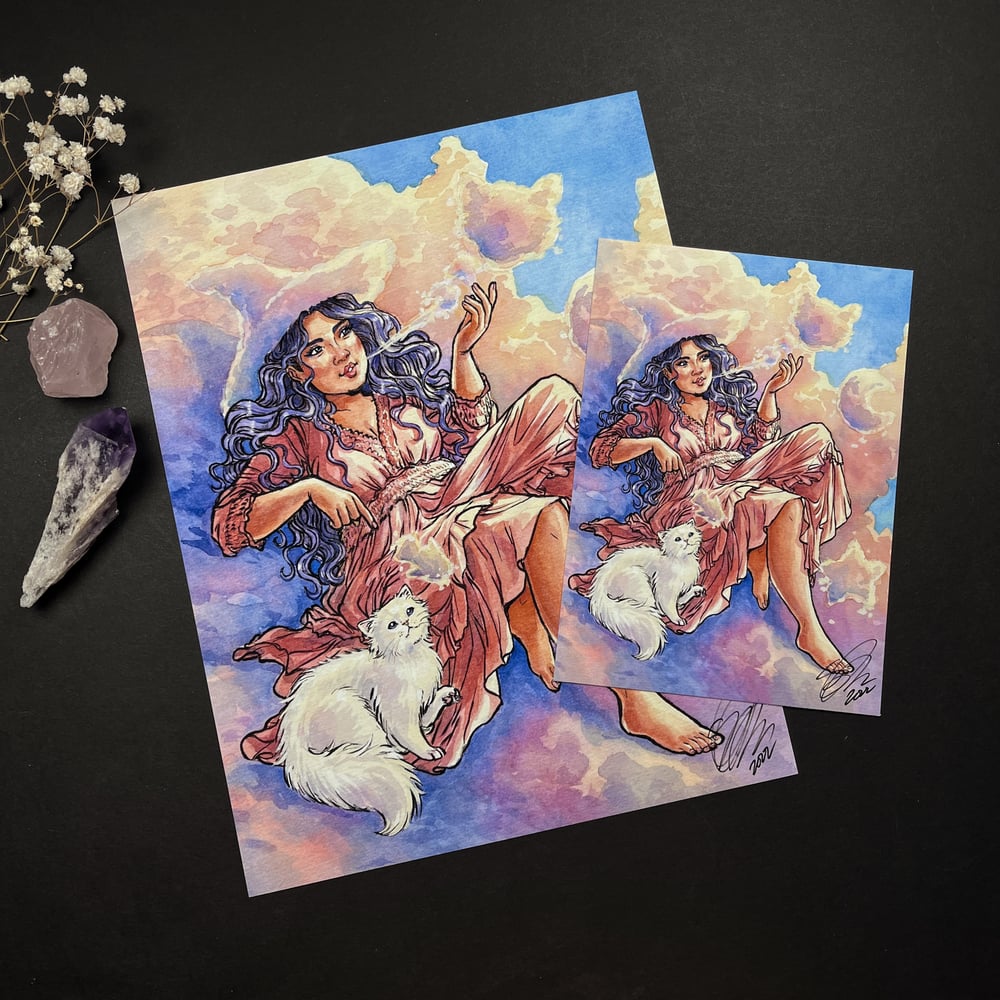 This item is a color print of an original piece I created for my Witchtober challenge in 2022. It features a witch floating on a bed of clouds with her fluffy familiar while she creates new cloud shapes.
Once you have placed your order I will send a matte print of the piece that I hand-signed. Each piece will be printed on matte photo paper and packaged in a plastic sleeve with backing inside a rigid envelope.